1. Product Introduction of the Double sided copper PCB
Double sided copper PCB, both sides can be wired and welded, with an insulating layer in the middle. Both sides can be wired, which greatly reduces the difficulty of wiring, so it is widely used. Both sides of the double panel are wired, but in order to use the wires on both sides, there must be a proper circuit connection between the two sides, and the "bridge" between the circuits is called the guide hole. The guide hole is a small hole filled with or coated with metal on the PCB board, which can be connected to the wires on both sides. Because the area of the double panel is twice as large as that of the single panel, the double panel solves the difficulty of wiring interlacing in the single panel, and it can be connected to the other side through the hole, so it is more suitable for more complex circuits than the single panel.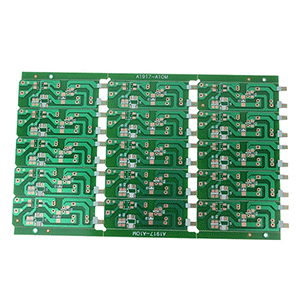 2. Product feature and application of the Double sided copper PCB
The production of the Double sided copper PCB is more complicated than that of a single panel: (1) both the top and bottom layers of the copper clad plate should be wired; (2) the wires on the top and bottom layers should be connected by metallized through holes. Among them, through-hole metallization is particularly critical, which is also the core process of double-panel production. The so-called through-hole metallization is to coat a layer of metal on the inner wall of the through-hole in order to connect the top layer and the bottom layer of the printed wire. At present, electroless copper plating is mainly used in through-hole metallization in China.
Now electroless copper plating is gradually replaced by more advanced black hole technology and polymer direct electroplating technology. Products are widely used in lighting, electronics, machinery, communications, automotive and other industries.
3. Product Qualification of the Double sided copper PCB
The Double sided copper PCB the processing level is also constantly improving. At present, the standards to measure the processing level are the minimum allowable wire width, the minimum distance between lines, the positioning accuracy of holes, the number of layers of PCB, etc., through the above standards to ensure the product quality of the Double sided copper PCB.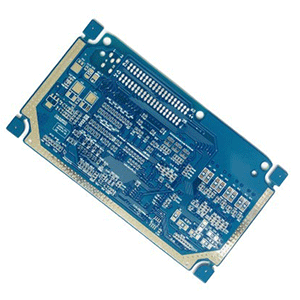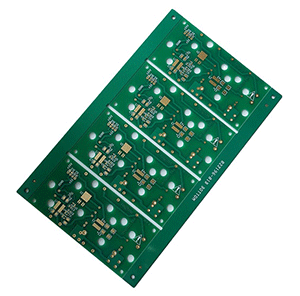 Hot Tags: Double Sided Copper PCB, Manufacturers, Suppliers, Factory, Customized, Free Sample, China, Made in China, Cheap, Quotation, CE, Quality, 2 Years Warranty