1. Product Introduction of the Si
ngle layer aluminum PCB
The Single layer aluminum PCB is a unique metal-based printed board, and the metal base is its supporting component, usually aluminum plate, which is suitable for conventional machining such as drilling, punching, shearing and cutting. The Single layer aluminum PCB is used for fixing all kinds of electronic components, integrated circuits and mechanical support components of electronic components to realize the connection of assembly board. It has low thermal resistance, excellent viscoelastic properties, strong thermal aging resistance, can withstand mechanical and thermal stress, and has excellent thermal conductivity and high strength electrical insulation.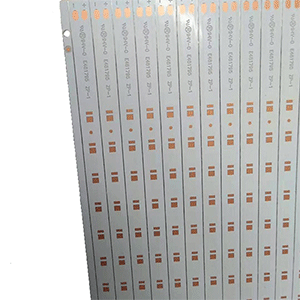 2. Product feature and application of the Single layer aluminum PCB
The Single layer aluminum PCB have good heat dissipation performance in the circuit design scheme, which can reduce the temperature, improve the power density and reliability of the product, and prolong the service life of the product. At the same time, the Single layer aluminum PCB can reduce the size, reduce hardware and assembly costs, and have better mechanical endurance. The Single layer aluminum PCB is widely used in audio equipment, power equipment, communication electronic equipment, office automation equipment, cars, computers and so on.
3. Product Qualification of the Single layer aluminum PCB
The Single layer aluminum PCB the products meet the technical requirements and the quality can be guaranteed through thermal conductivity, heat transfer coefficient, thermal resistance, bending properties, compression properties, tensile properties, compression permanent deformation, phase transformation temperature, aging testing, etc.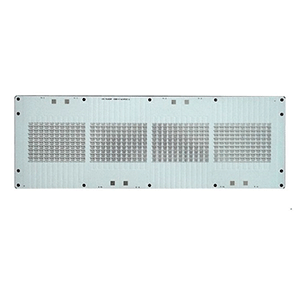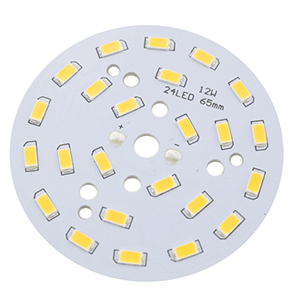 Hot Tags: Single Layer Aluminum PCB, Manufacturers, Suppliers, Factory, Customized, Free Sample, China, Made in China, Cheap, Quotation, CE, Quality, 2 Years Warranty